A roofing system is an important investment to all homeowners. Quality roofing systems are meant to last for a long time, and trusted technicians help give peace of mind of installation from start to finish. Roofing material excellence goes hand in hand with expertise of installation, they both play an important role in durability and efficiency for the lifespan of your roof.
Does your roofing contractor have a license or a credential? These are two things that can easily be confused. Licensing is the process of obtaining permissions to practice or take on projects within a certain area, usually a town or state. Obtaining credentials refers to certificates given from reputable parties (usually a manufacturer) that have shown that the contractor or company has completed a certain specialization or training. In practice, a contractor or company should have both credentials and licensing to have more reputability. 
Popular Credentials Available Include:
These credentials are conferred after completing programs broadly classified in two groups:
Commercial Contractor Credential Programs which include:
Silver Star Contractor

Gold Star Contractor
Residential Contractor Credential Programs which include:
ShingleMaster™

SELECT ShingleMaster™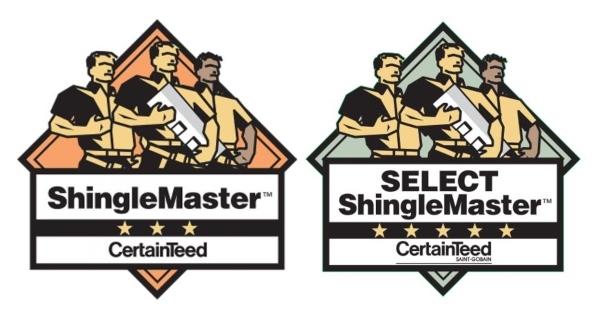 Why Choose a Credentialed Roofing Contractor?
Simple! More training, more certifications, usually leads to more reputable contractors and companies. Hiring a credentialed roofing company will verify that the job is done correctly the first time. It is beneficial and extremely important to only all those who have demonstrated expertise in the roofing industry be trusted to provide you a safe roof above your family's head. 
More Benefits a Credentialed Roofing Company Can Offer:
Offers of Extended Manufacturer Warranties 

Perform More Quality and Efficient Work for the Integrity of Your Roof

Offer Excellent Advice and Recommendations 
These are all reasons why H&H Exteriors is ShingleMaster CertainTeed and can offer your home the safest and most efficient roofing service possible.